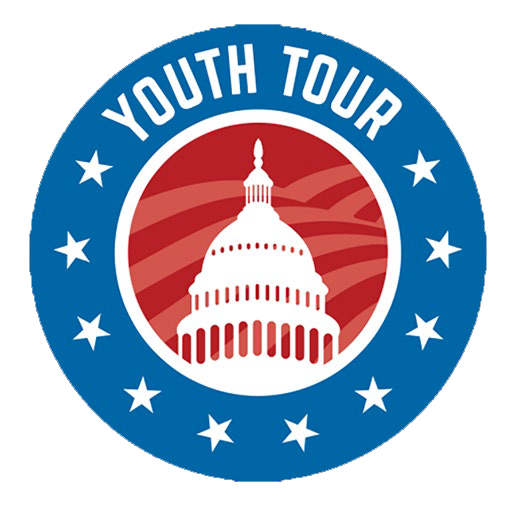 Southwest Arkansas Electric Cooperative selects outstanding high school juniors to attend Youth Tour, an all-expenses-paid educational trip to Washington, D.C., during June of each year. Students selected to participate will have an opportunity to earn a $5,000 scholarship. 
During the tour, the chaperoned group will visit historic sites such as Mount Vernon, the Smithsonian Institution, Arlington National Cemetery, the Lincoln Memorial, the United States Holocaust Memorial Museum and the U.S. Capitol. Your Tour delegates will also visit with members of the Arkansas Congressional delegation.
SWAECC makes its sponsorship selection based on the student's submission of a 500-word essay on a specific topic relating to Electric Energy.
Selection Criteria
Be a current high school junior;
Have a parent, grandparent or guardian who is a member of Southwest Arkansas Electric Cooperative (include the member's name and account number with your submission); 
Be acknowledged as a good student and submit an up-to-date transcript of courses taken in high school; 
Submit letters of recommendation from the high school principal and counselor (or favorite teacher) explaining why the student will make an exemplary Youth Tour participant.
All qualified students are encouraged to enter the essay contest.
Applications and information about this year's topic will be available February 1.